Will Boulderstone Horse Transport

provides the best care for your horse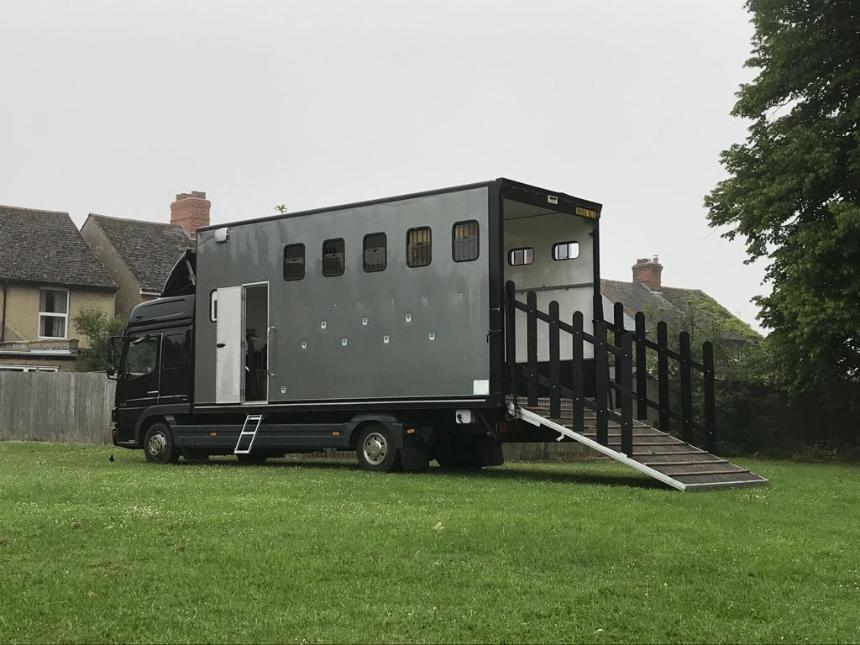 About Us
We are a family business providing safe, reliable and economic national horse transport. We have a small farm at the foot of the Lincolnshire Wolds where we breed and show our 'Barnsbridge' Shire horses Contact us here.
Services
Our present vehicle is a Mercedes 818 which can carry 3 horses in comfort, it has cctv monitoring with adjustable telescopic partitions to suit Shires to Shetlands!
We can transport your horse to the vets, shows, move yards, assist with house moves or just bring your new purchase home.
We are happy to assist loading or unloading your horse , and provide hay and water as required.
For a competitive quote please email us at barnsbridge@hotmail.co.uk , or phone 07766110935 (24hrs), or use the contact form
Prices start from 95p per mile.

Horses are carried at owners risk and should be insured by owner

Qualifications
We are qualified to transport your horse or pony, based in mid - Lincolnshire we can cover the whole U.K. Our operator licence number is OF1067436, State Veterinary services authorisation reference UK/LINCO/T1/00020523 and have achieved NPTC level 2 Certificate of Competence in the transport of animals by road No. 500/1432/8

Barnsbridge, Kirkby Bank East Kirkby, Spilsby, Lincolnshire | 01790763708